Red Mist:
Super-villian son of crime boss Frank D'amico vs.
Scott Evil:
Son of Dr Evil, who with the help of his evil empire, plans to take over the world.
WHO IS DEADLIEST!!!???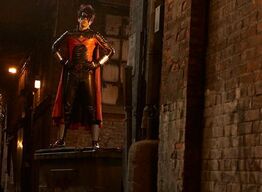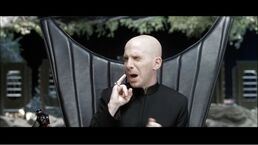 Red Mist blasts in with:
Short range: Nunchaku
Mid range: Heckler & Koch USP
Long range: SIG SG 550
Special: Mk 153 Mod 0 SMAW
Scott Evil stabs & fires back with:
Short range: Shoe Knife
Mid range: Luger P08
Long range: Sten MK 11
Special: "Sharks with friggin lazer beams on there heads"
Weapon Pics:

Edit
Ad blocker interference detected!
Wikia is a free-to-use site that makes money from advertising. We have a modified experience for viewers using ad blockers

Wikia is not accessible if you've made further modifications. Remove the custom ad blocker rule(s) and the page will load as expected.