Brick Tamland (The Anchorman) vs The Most Interesting Man In The World (Beer Commercials)
Comments

11
Share
Ad blocker interference detected!
Wikia is a free-to-use site that makes money from advertising. We have a modified experience for viewers using ad blockers

Wikia is not accessible if you've made further modifications. Remove the custom ad blocker rule(s) and the page will load as expected.
Brick Tamland:
Deadly weatherman, who likes a nice pair of slacks... & killing with a Trident vs.
The Most Interesting Man
In The World:
That bearded guy from the Beer commercials. Who Is Deadliest???!!!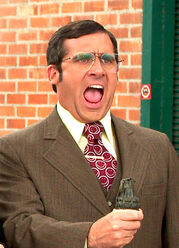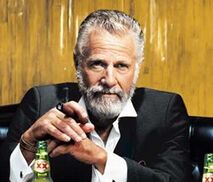 Brick Tamland explodes in with:
Mid range: Trident
Long range: Trident Throw
Special: Mk 2 Hand Grenade
Disposable Minions: Random Cameramen
Lead Minion: Grizzly Bear
The Most Interesting Man In The World Gets Drunk With:
Mid range: Pool Que Spear
Long range: Spear Throw
Special: Bear Trap
Disposable Minions: Random Bartendors
Lead Minion: Random Drunk Guy On A Horse